Check out our EXP Wrap Report here >>
THEME
Our theme is "WAR STORIES & WILD SUCCESSES", which we chose to help spur quality conversations while you're with us at EXP. When you meet someone, rather than probing with "What do you do?", we suggest offering them a gift of laughter - "Can I tell you a war story?" or a gift of celebration - "I'd love to hear one of your wild success stories! Have a minute?"
MAPS
Indian Springs is located at 1712 Lincoln Ave, Calistoga, CA 94515. Launch google maps >>
SCHEDULE
tl;dr We're pretty much on property at Indian Springs all-day Wednesday and then all-day offsite on Thursday until 3pm, then back at Indian Springs.

JUNE 12, TUESDAY
5pm - Registration & snacks at the Merchant House (building behind hotel check-in)
7pm - Come hang out by the pool with us, we'll have dinner and drinks provided
JUNE 13, WEDNESDAY
Please check your email for your 1:1 and workshop assignments.
8am - Explore the property or even venture out to Calistoga on your 1:1 walk and talk
10am - Workshops & Conversations at the Garden Retreat & Merchant House
12pm - Interactive lunches, first come, first served
2pm - Siesta
3pm - Workshops & Conversations at the Garden Retreat & Merchant House
5pm - Wine o'clock at the Garden Retreat
6:30pm - Shuttle pickup at the Barn
7pm - Dinner & Desolation Center film at Sterling Vineyards
JUNE 14, THURSDAY
7:30am - Shuttle pickup for offsite breakfast & talks
8:00am - Breakfast & Talks offsite
11:00am - Shuttle pickup for offsite hike
12:15pm - Shuttle pickup for lunch
12:30pm - Lunch at Hans Fahden Vineyards
2:00pm - Shuttle pickups back to Indian Springs
3:00pm - Show and tell me what to do at the Barn
6:00pm - Dinner in the Rose Garden
8:00pm - Dancing with Christine Marie's 3d shadows
10:00pm - Back to the pool!
WORKSHOP DESCRIPTIONS
Build your own damn conference with Anthony Kennada (10am only) - Merchant House
Pulse Conference by Gainsight serves thousands of customer success management professionals each year. Learn and discuss with their CMO on why they chose to spend their marketing budget to build a culture, not just a customer base, and how they ultimately convert that community into viable leads.
Creating more diverse and inclusive experiences with Genie Gratto (10am only) - Merchant House
Hear from Genie Gratto of AnitaB.org, the organization that brings 14,000+ people to gather around diversity and inclusion for women in the technology space. Learn from their struggles, insights, challenges and best practices, and take some time to think about how to incorporate those into your work.
Engineering great vendor relationships with The Meritage (3pm only) - Merchant House
Everything you need to know but were afraid to ask about how to get the most out of your relationships with venue partners, including how and where to negotiate on pricing, troubleshooting attendance numbers, and planning for out of the ordinary experiences to avoid legal blocks and sticker shock.
Find your people with Radha Agrawal - Garden Retreat, Reflection Patio
Join the founder of Daybreaker, who shares with us her "crawl method" of building community around values and clear experience design goals that will be released in her forthcoming book, "Belong".
Mastering flow with Splash's CEO, Ben Hindman - Garden Retreat, River Room
Get insight from over 200k+ events on the value you receive at every touchpoint of your attendee communications with Ben Hindman, founder of Splash. We'll help you streamline and leverage your efforts from registration through post-event engagement.
Seeking support with Jamie Nami Kim (3pm only) - Merchant House
Search and create the possibilities for building and managing a strong circle of support around your most toughest challenges.
The delicate dance of budgeting with Laura Gavin, MKG - Garden Retreat, Reflection Room
It's easy for us to forget the big picture - what our true goals and objectives are —and often times push for more, sometimes just because it's more. With awareness, guidance and examining budget parameters with a strategic lens, we can better understand how we should spend our money wisely, defend our decisions, and navigate delicate conversations.
THE LINER NOTES
THE RESORT
This is a family friendly place!

Please know that we don't have a full buyout, and ask that you respect our neighbors
CODES
Conduct - The Platinum Rule: treat everyone better than you treat yourself, or we may ask you to leave
Dress - casual and/or fun
Privacy - keep conversations private, you can share ideas without sharing the source (unless given permission)
Wifi - network is open, not needed
COMMUNICATION
Join our Whatsapp group chat for EXP Retreat attendees

There will be some times where no phones and no wifi will be available to you - calm down, it'll all be ok!

We will be generally recording in the official programs at EXP

Feel free to post images and video on social media channels

For any serious problems or concerns, please text Sarah. If you have a problem with Sarah, please text Sarah.
ONSITE TEAM
Onsite team is brought together by Happily. We're so excited to have the best time together with you!!!!!!!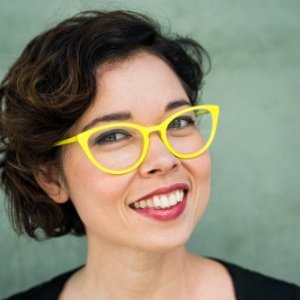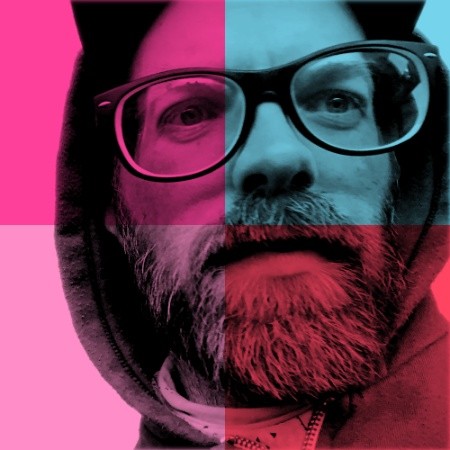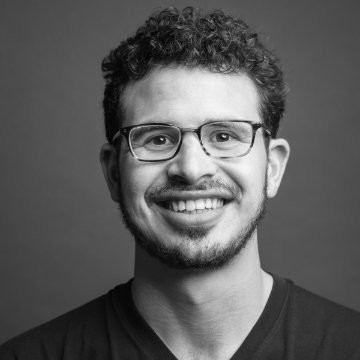 Smiley aka Adam Poswolsky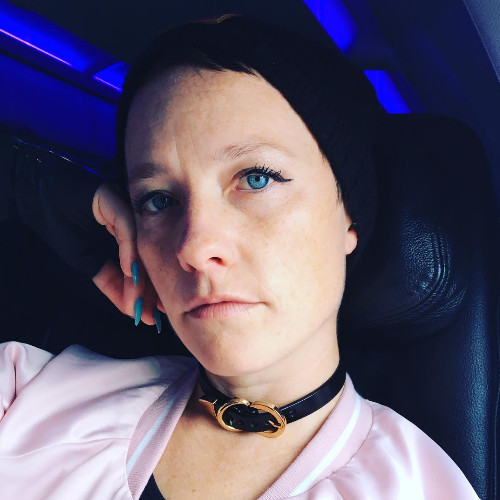 Morgan Fogarty aka "Mofo"